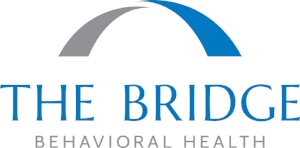 25-WORD DESCRIPTION:
Providing safe passage from addiction to sober living, regardless of ability to pay. Treating substance use disorders and the mental health components that often accompany them.
HOW WE USE YOUR CONTRIBUTIONS:
$10 provides a treatment workbook for a client who has experienced trauma.
$25 provides personal care items for a client.
$50 provides medication for a client in the Medical Withdrawal Unit.
$75 supports a counseling session with a client and family members.
$100 provides a medical consultation for a client.

A STORY FROM OUR AGENCY: 
In her 40 years, Kathleen has never felt so healthy. But it wasn't always that way. She started using alcohol and drugs as a teen, making her lifelong battle with asthma an even greater struggle. She frequently visited the local hospital's emergency department. Whenever Kathleen attempted to stop drinking on her own, her heart would race and she would begin to have tremors. Kathleen came to The Bridge's Voluntary Withdrawal Unit and continued with ongoing Outpatient Treatment. Thanks to medical referrals provided by The Bridge staff, Kathleen is safely managing her asthma. She says that The Bridge saved her life.
CAMPAIGN CODE NUMBERS:
Campaign Code: 6780
(For campaigns at University of Nebraska-Lincoln, City of Lincoln, LES, LPS, Lancaster County, SCC and private companies.)
State of Nebraska: 708I
ADDRESS/PHONE:
721 K Street
Lincoln, Nebraska 68508
402-477-3951
WEBSITE:
CONNECT WITH AGENCY: