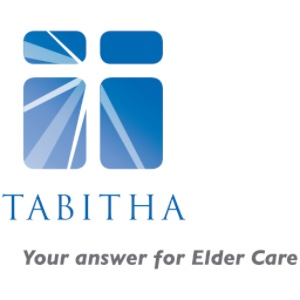 25-WORD DESCRIPTION:
Focused on enhancing the dignity, independence, and well-being of older adults, Tabitha offers meals on wheels, innovative living communities, rehabilitation, health care, and hospice services.

HOW WE USE YOUR CONTRIBUTIONS:
$6.25 provides a meal and daily safety check through Tabitha Meals on Wheels.
$10 helps provide experiences and activities to Seniors in long-term care and hospice.
$31.25 provides 5 meal deliveries and safety checks through Tabitha Meals on Wheels.
$50 helps provide compassionate care to a Senior who otherwise could not afford it.

A STORY FROM OUR AGENCY:
Your assistance helps individuals like Carl. Carl and his wife, Suzanne, were married 50 years before she passed away. When Suzanne became ill, the couple spent most of their retirement savings on her care. As a veteran, Carl had gone from his mother's home to the military to his wife's cooking, which left him without much knowledge of nutrition or how to prepare meals. When Carl's children came to visit, they noticed he was struggling with his own health issues, had lost weight, and was having trouble getting out to buy groceries. They contacted Tabitha Meals on Wheels to ask for help, knowing their father could not pay the entire cost of the meal. Thanks to generous community donors, Tabitha Meals on Wheels offered Carl a significantly reduced rate and helped him remain independent in the home he and his wife shared together.
CAMPAIGN CODE NUMBERS:
Campaign Code: 6840
(For campaigns at University of Nebraska-Lincoln, City of Lincoln, LES, LPS, Lancaster County, SCC and private companies.)
State of Nebraska: 708BP
ADDRESS/PHONE:
4720 Randolph St
Lincoln, NE 68510
402-486-8520
WEBSITE:
CONNECT WITH AGENCY: