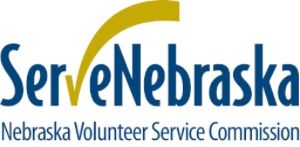 25-WORD DESCRIPTION:
Mobilizing Nebraskans to strengthen their communities through volunteering, collaboration, and national service programs.

HOW WE USE YOUR CONTRIBUTIONS:
$6.01 an hour is what an AmeriCorps member earns to make an impact in your community.
$48.00 a day pays for an AmeriCorps member to serve as a youth tutor to increase reading and math grades.
$6,095 increases the chances of a service minded individual to attend college.

A STORY FROM OUR AGENCY:
A two-year-old autistic child enters the ACT clinic and is assessed for verbal and behavior milestones by an AmeriCorps member; the child scores a 19. After working with the child for 6 months the assessment was given to the child again, this time the child scored a 76 on the same assessment. The child made such huge gains in his verbal and behavioral activity the child's mother became even more engaged and wanted to learn what she could do at home to increase the verbal and behavior milestones. Early intervention with Autistic Children makes huge differences in their adult lives, AmeriCorps makes a difference in lives and impacts communities.
CAMPAIGN CODE NUMBERS:
Campaign Code: 6470
(For campaigns at University of Nebraska-Lincoln, City of Lincoln, LES, LPS, Lancaster County, SCC and private companies.)
State of Nebraska: 708BN
ADDRESS/PHONE:
1445 K Street #6
P.O. Box 98927
Lincoln, NE 68509
402-471-6212
WEBSITE:
CONNECT WITH AGENCY: