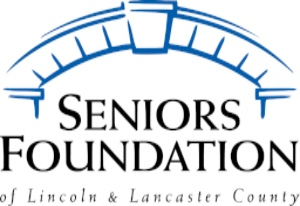 25-WORD DESCRIPTION:
Our mission is to enrich the lives of seniors by supporting Aging Partners.

HOW WE USE YOUR CONTRIBUTIONS:
$8 would cover the cost of transportation to and from the fitness center.
$10 would pay the monthly fitness center suggested contribution for a low-income older adult. 
$20 would pay for one hour of personal training services for a low-income older adult. 
$16 would pay for one month of weekly seated Tai Chi classes. 
$30 would pay for one Tai Chi or Yoga class for a group of Karen, Sudanese or Yazidis older adult refugees.

A STORY FROM OUR AGENCY:
As a result of recent fundraising efforts, the Seniors Foundation was able to donate proceeds to Aging Partners to install a new wheel-chair ramp at Aging Partners' new Seniors activity center/exercise facility. This facility provides numerous seniors in our community a place to stay physically active every day!
CAMPAIGN CODE NUMBERS:
Campaign Code: 6200
(For campaigns at University of Nebraska-Lincoln, City of Lincoln, LES, LPS, Lancaster County, SCC and private companies.)
State of Nebraska: 708BL
ADDRESS/PHONE:
600 South 70th Street Bldg 7
Lincoln  NE  68510
402-441-6179
WEBSITE:
CONNECT WITH AGENCY: