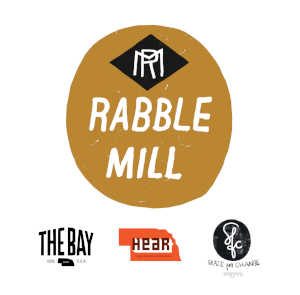 25-WORD DESCRIPTION:
We create more skilled, supported, connected communities through education, outreach and storytelling across subcultures — skateboarding, music and art.
HOW WE USE YOUR CONTRIBUTIONS:
$3 a day provides a meal to a low-income or at-risk youth in our facility.
$35 a week covers our internal engagement and interaction tracking point-of-sale, allowing us to analyze how often and in what way our youth are utilizing our space. ($1,820)
$116 a month pays for one All-Access Pass, giving low-income and at-risk youth free access to facilities and programming at The Bay, including our digital arts lab. ($1,392)

A STORY FROM OUR AGENCY:
In 2018, we were able to accomplish a long-standing goal of beginning job training in our coffee bar when we hired a 17-year-old barista, William. He's the oldest of seven kids, who live with their single mother, a refugee from the Sudan. Over the last seven years, we have worked to get the mother three vehicles, and when they were evicted on Christmas Eve two years ago, we helped move them to another home for which we signed the lease.
William started skateboarding at The Bay at 10, whose hours (open till 10 p.m. weekdays and midnight on weekends) helped keep him out of potential trouble. The culture of Bay skateboarding taught him how to fail, and to persevere, and as he put it "connected me to a community of other people just like me." While the skills he is learning as a barista could directly serve him in the future, it's the interpersonal skills he's gaining — making eye contact and conversation with customers, showing up to work on time and as scheduled, and building relationships with his co-workers — that we expect will prove invaluable.
CAMPAIGN CODE NUMBERS:
Campaign Code: 6435
(For campaigns at University of Nebraska-Lincoln, City of Lincoln, LES, LPS, Lancaster County, SCC and private companies.)
State of Nebraska: 708BK
ADDRESS/PHONE:
2005 Y Street
Lincoln, NE 68503
402-310-5215
WEBSITE:
CONNECT WITH AGENCY: