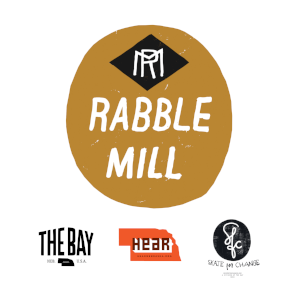 25-WORD DESCRIPTION:
We provide economically and culturally disadvantaged youth with the belonging and purpose they need to grow and reinvest in their community.
HOW WE USE YOUR CONTRIBUTIONS:
$5 covers the cost of a ticket to an event in our all-ages music venue for low-income/at-risk youth.
$10 covers a skateboard and helmet rental for a low-income/at-risk youth skateboarder.
$15 covers the cost of a skateboarding lesson at our Skate School for low-income/at-risk youth.

A STORY FROM OUR AGENCY:
The mother of one of our passholders, Dominick (name changed), came to our skatepark asking to meet our Skatepark Director, Matthew, so she could "put a face to the name." Upon meeting Matthew, she let him know how much The Bay has impacted Dominick. She also mentioned his birthday was coming up, and Matthew offered to throw him a birthday party after a Saturday Skate School and make it extra special for him, getting his name up on the marquee of the new venue and getting him a new deck. While planning the party, Dominick's mother said, "he's always gotten into trouble at school for not listening, or being disrespectful, and he was doing the same at home. The Bay has completely turned him around. It's changed his way of life, his thinking, and behavior."
There are so many other kids like Dominick, who find a home at The Bay, and it helps them in every other area of their life.
CAMPAIGN CODE NUMBERS:
Campaign Code: 6435
(For campaigns at University of Nebraska-Lincoln, City of Lincoln, LES, LPS, Lancaster County, SCC and private companies.)
State of Nebraska: 708BK
ADDRESS/PHONE:
2005 Y Street
Lincoln, NE 68503
402-310-5215
WEBSITE:
CONNECT WITH AGENCY: