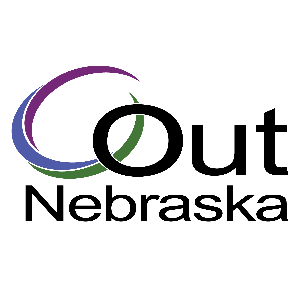 25-WORD DESCRIPTION:
Empowering and celebrating thriving LGBTQ+ communities across Nebraska through community-building and advocacy.

HOW WE USE YOUR CONTRIBUTIONS:
$3 per week sponsors LGBTQ family events. ($156)
$4 per week sponsors a Community Education Event. ($208)
$10 per week sponsors a Trans-Youth Speaker event. ($520)
$20 per month provides for an LGBTQ sporting team sponsorship. ($240)

A STORY FROM OUR AGENCY:
When Nebraska's LGBTQ+ community needs to be heard in government and with community leaders, OutNebraska can provide a voice. From fighting so no one is fired because of who they are or who they love to working to give government employees fair and equitable benefits, OutNebraska has brought the stories of LGBTQ people to these and many more important conversations. Through our work, some of Nebraska's most influential elected officials, faith leaders and business leaders have stood by the LGBTQ community. One of the individuals who shared their story with OutNebraska said "I moved from Lincoln and never thought I could consider moving back. Thanks to you, I might be able to call Nebraska home again one day."
CAMPAIGN CODE NUMBERS:
Campaign Code: 6067
(For campaigns at University of Nebraska-Lincoln, City of Lincoln, LES, LPS, Lancaster County, SCC and private companies.)
State of Nebraska: 708BH
ADDRESS/PHONE:
211 N. 14th
Lincoln, NE  68508
402-217-1935
WEBSITE:
CONNECT WITH AGENCY: