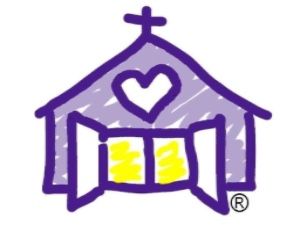 25-WORD DESCRIPTION:
Open Door Mission offers safe shelter, nutritious meals, homeless preventive measures and life-changing programs to hungry, homeless and near-homeless people in Omaha and Southwest Iowa.

HOW WE USE YOUR CONTRIBUTIONS:
$2.15 provides a hot, nutritious meal and initial care for a hungry, homeless person.
$21.50 a month provides meals and care for 10 people each month. ($258)
$49 provides a week of day summer camp for a homeless child.

A STORY FROM OUR AGENCY:
Something had to change. Jean realized her addictions to alcohol and drugs had taken over her whole life. She had tried to quit on her own but somehow found herself down the same path again. At the threat of losing her family, Jean was ready to do whatever it took to "beat" her addictions. A friend recommended that Jean go to Open Door Mission. Jean was "a little reluctant to go to a homeless shelter" but knew she had to have help; so she agreed "to give it a shot." 
In Open Door Mission's New Life Recovery Program, Jean learned a lot about herself and how to get her life back together, which included establishing a relationship with God. Jean said,"At Open Door Mission, I was able to remember that my life matters and that I am loved by God, my family and my friends. My future is bright- God has a big plan for me."
Today, Jean is well on her way; she graduated from Open Door Mission's program and completed CNA training. She is working full time and has recently been accepted into a local college to study to become a licensed nurse. Jean said, "It wasn't easy but I am so grateful for Open Door Mission. The staff believed in me and every day encouraged me to keep going towards my goals and my future. I really changed- I got my life back."
Thank you for helping Jean and many other men and women achieve sobriety and job readiness through Open Door Mission every year.
 
CAMPAIGN CODE NUMBERS:
Campaign Code: 6465
(Includes City of Lincoln, LES, LPS, Lancaster County, SCC and private companies)
Combined Federal Campaign: 73234
State of Nebraska: 708BG
ADDRESS/PHONE:
2828 North 23rd Street East
Omaha, NE 68110
402-422-1111
WEBSITE:
CONNECT WITH AGENCY: