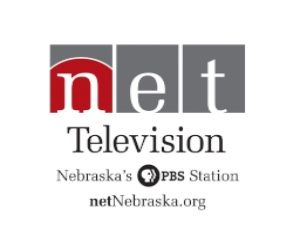 25-WORD DESCRIPTION:
Enriching lives, engaging minds, and connecting Nebraskans through music, news, information, entertainment, and commentary from around the state, nation, and globe. Nebraska's PBS Station.
 
HOW WE USE YOUR CONTRIBUTIONS: 

Contributions support NET Foundation for Television's programming. 
 
A STORY FROM OUR AGENCY:
Nathan Jensen, Lincoln (As appeared in May 2018 INSIDE NET)
Nathan Jensen grew up watching Sesame Street when he was young and later enjoyed science programs like NOVA and History Detectives with his family around the television set in Omaha. Now he watches his favorite programs on his laptop via NET Passport, an online viewing library boasting more than 1,500 episodes of PBS and NET shows which are available anytime.
"My uncle served in Vietnam, so when Ken Burns' The Vietnam War came out, I wanted to watch the new documentary to educate myself about his experience," Nathan explained. NET Passport gave him the opportunity to watch the 10-part series as his schedule allowed. Jensen, a senior mechanical engineering student at the University of NebraskaLincoln, made a commitment to support NET and is setting the pace for his own generation. "I feel like I am giving back to something that helped to educate me, and I want to help others, it feels good," Nathan explained about his recent contribution. After graduation this month, Jensen plans to return to UNL and begin his master's degree. He hopes his studies will lead him to a future career with NASA. "I had an internship with them last year at the Ames Research Center near San Francisco. My dream would be to work for NASA after I graduate," he added.
 
CAMPAIGN CODE NUMBERS:
Campaign Code: 6210
(For campaigns at University of Nebraska-Lincoln, City of Lincoln, LES, LPS, Lancaster County, SCC and private companies.)
Combined Federal Campaign: 75682
State of Nebraska: 708BD
ADDRESS/PHONE:
1800 North 33rd Street
Lincoln, NE 68503
800-634-6788
WEBSITE:
CONNECT WITH AGENCY: