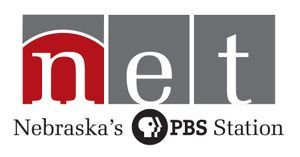 25-WORD DESCRIPTION:
Enriching lives, engaging minds, and connecting Nebraskans through music, news, information, entertainment, and commentary from around the state, nation, and globe. Nebraska's PBS Station.
 
HOW WE USE YOUR CONTRIBUTIONS: 

Contributions support NET Foundation for Television's programming. 
 
A STORY FROM OUR AGENCY:
Long-Time Viewers Become Long-Time Donors.
Both Allan and LaDonna McClure are originally from the Arnold, Neb. area, but called West Point home for 33 years before retiring to spend time at the lake and in Arizona..
"We started watching NET in West Point in the 1970s," said LaDonna. "I watched Sesame Street every day from noon to one with our son." Allan watched ag news programs and PBS NewsHour, "It was more in depth than the other national media," he said. "I still watch every evening and also Washington Week on Friday nights. They are good programs as far as getting an unbiased approach to the news."
The couple also enjoys high school sports and Husker volleyball, as well as Doc Martin, Downton Abbey and music programs – especially the recent Ken Burns' series about country music. In addition to being long-time viewers, the McClures are long-time donors. "It's just a good place for our money to go. If people don't support it, we won't have it," said Allan.
"The station reaches into the rural areas of Nebraska and that's good. Everybody gets public TV," said LaDonna.
 
CAMPAIGN CODE NUMBERS:
Campaign Code: 6210
(For campaigns at University of Nebraska-Lincoln, City of Lincoln, LES, LPS, Lancaster County, SCC and private companies.)
Combined Federal Campaign: 75682
State of Nebraska: 
ADDRESS/PHONE:
1800 North 33rd Street
Lincoln, NE 68503
800-634-6788
WEBSITE:
CONNECT WITH AGENCY: