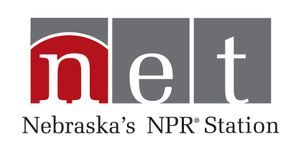 25-WORD DESCRIPTION:
Enriching lives, engaging minds and connecting Nebraskans through music, news, information, entertainment, and commentary from around the state, nation, and globe. Nebraska's NPR Station.
 
HOW WE USE YOUR CONTRIBUTIONS:
$80 pays for 1 episode of "Radio Lab."
$150 pays for 10 new classical music CDs.
$160 pays for a month of "On Being."
$450 pays for 1 day of "Morning Edition" and "All Things Considered."

A STORY FROM OUR AGENCY:
Classical Music Filled Time in the Tractor (Sept 2019 INSIDE NET) As a farmer, Bob Chilcoat spent many hours on a tractor while working his land near Stanton, Neb. He usually had the radio in his cab tuned to NET. "Nebraska Public Radio was about the only option that didn't turn your mind to cheese after a few hours of listening," Bob explained.
He enjoyed the classical music, especially Friday afternoon's Classics by Request, as well as other programs that engaged his brain. It wasn't too long before Bob realized others were supporting something he was enjoying. "It only makes sense. If something is important, it needs everyone's help to keep it alive."
So, Bob and his wife Chris became members of NET. Chris listens to NET in the car and is a big fan of the news-based radio quiz show Wait Wait…Don't Tell Me! If she misses an episode, she'll download the podcast.
CAMPAIGN CODE NUMBERS:
Campaign Code: 6220
(For campaigns at University of Nebraska-Lincoln, City of Lincoln, LES, LPS, Lancaster County, SCC and private companies.)
Combined Federal Campaign: 54488
State of Nebraska: 
ADDRESS/PHONE:
1800 North 33rd Street
Lincoln, NE 68503
800-634-6788
WEBSITE:
CONNECT WITH AGENCY: