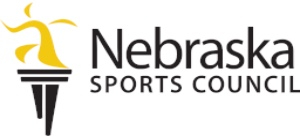 25-WORD DESCRIPTION:
The NSC offers opportunities for amateur athletes of all ages and abilities to showcase and test their mental and physical limits and achieve healthier lifestyles.

HOW WE USE YOUR CONTRIBUTIONS:
$25 allows an underprivileged kid the opportunity to participate.
$50 provides funding for two kids' participation.
$100 provides funding for a whole family.
$500 goes directly to the NSC Foundation to ensure its future!

A STORY FROM OUR AGENCY:
"I got my start in the Cornhusker State Games when I was 8 years old and that was my first introduction into competitive athletics and I've loved it ever since all the way up to the Olympics. I would encourage everyone to get involved whether you're an Athlete...young or old...recreational or competitive or a Volunteer or a Sponsor and support the Nebraska Sports Council" ~Olympic Gold Medalist, Curtis Tomasevicz
"We are lucky to have an organization like yours in Nebraska!" ~Dena Noe
CAMPAIGN CODE NUMBERS:
Campaign Code: 6035
(For campaigns at University of Nebraska-Lincoln, City of Lincoln, LES, LPS, Lancaster County, SCC and private companies.)
State of Nebraska: 708AZ
ADDRESS/PHONE:
3260 Folkways Blvd, Ste B
P.O. Box 29366
Lincoln, NE 68504
402-471-2544
WEBSITE:
CONNECT WITH AGENCY: