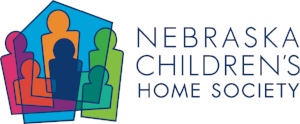 25-WORD DESCRIPTION:
Nebraska Children's Home Society, established in 1893, serves children and families throughout the state. We put "children first," through our four core services of Adoption, Foster Care, Family Support and Early Childhood Education.
 
HOW WE USE YOUR CONTRIBUTIONS:
$50 provides for one hour of academic assistance for a young parent completing his/her education.
$120 provides a car seat for a child in the Foster care program.
$250 sponsors post-adoption support groups.
$500 provides a month of service for a newborn baby in our care.
$1,200 covers the average cost for medical care and hospital expenses for a child.
$2,000 covers the initial cost of a home study.

A STORY FROM OUR AGENCY:
There was a time in my life when Mother's Day was very difficult. I wanted nothing more than to be a mom and celebrate that day by waking up to a "Good morning mommy!" and maybe a finger-painted card next to a barely edible breakfast. My husband and I had been trying to have a baby for a few years, and though I had received the green light from my fertility care doctor, month after month, year after year no baby came. So we filled up our time volunteering, working and traveling.
After a life changing mission trip to a children's home in Guatemala, my husband and I knew we were called to pursue adoption. We looked at several agencies and choose Nebraska Children's Home. We were attracted to their vison of caring for the women that come to them, whether they decide to parent or choose to make an adoption plan. We learned so much about adoption while going through the education and home study process, and our caseworker became someone who walked beside us on our journey.
When I finally got 'the call' I was sitting at work on a random Tuesday. My heart raced and my hands shook as I listened to the details of the pregnant birthmom interested in meeting us. I called my husband and said "It's a boy!". Two days later we met our son's birthmom. We were so nervous but her caseworker was there to help facilitate the conversation and put everyone at ease. We hit it off and a week later were by her side as she delivered our son. My husband cut the umbilical cord and I was the first one to hold him. The hospital was kind enough to allow us to stay there with them and everyone kept asking if our son's birthmom and I were sisters because of the solid bond we had.
Several years have passed since then and our son now has a little brother. Presently, my Mother's Days are filled with wrestling matches, dandelion 'flowers' and little finger-painted butterflies. I am so grateful NCHS walked with us on our journey to becoming a family and they continue to walk with us today.
CAMPAIGN CODE NUMBERS:
Campaign Code: 6420
(For campaigns at University of Nebraska-Lincoln, City of Lincoln, LES, LPS, Lancaster County, SCC and private companies.)
State of Nebraska: 708AV
ADDRESS/PHONE:
4939 South 118th Street
Omaha, NE 68137
402-451-0787
WEBSITE:
CONNECT WITH AGENCY: