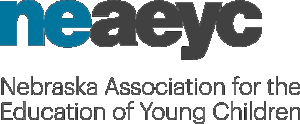 25-WORD DESCRIPTION:
Nebraska AEYC administers projects and services to strengthen and support the early childhood profession, improving the quality of care for young children and their families.
 
A STORY FROM OUR AGENCY: 
Amanda Nicholas graduated at the end of the Summer 2019 term with her Associate's Degree in Early Childhood Education from Metropolitan Community College in Omaha. Amanda was first awarded a T.E.A.C.H. scholarship in the Fall 2017 term. She completed 43.5 credits and graduated with honors as a married parent while working full time as an assistant director in a child care program in Omaha.
Amanda says, "I will be forever grateful for the T.E.A.C.H. scholarship. I don't think I would have gone back to school and completed my Associates in Applied Science in Early Childhood Education if I didn't get the financial support from T.E.A.C.H. and my employer. I am now considering my future and thinking about applying again so that I can complete my bachelor's through UNK. Thank you again to Julie Warford, my T.E.A.C.H. counselor, and to those who sponsor this amazing endeavor."
 
CAMPAIGN CODE NUMBERS:
Campaign Code: 6765
(For campaigns at University of Nebraska-Lincoln, City of Lincoln, LES, LPS, Lancaster County, SCC and private companies.)
State of Nebraska: 708AT
ADDRESS/PHONE:
650 J Street, Suite 23
Lincoln, NE 68508
402-476-2089
WEBSITE:
CONNECT WITH AGENCY: