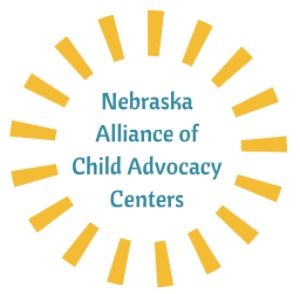 25-WORD DESCRIPTION:
The Nebraska Alliance is dedicated to enhancing Nebraska's response to child abuse. We support responders on the front lines through technical assistance and statewide advocacy.
 
HOW WE USE YOUR CONTRIBUTIONS:
$10 helps us provide one week of peer review for CACs Forensic Interviewers who conducted over to 5,150 forensic interviews last year.
$15 helps us connect CACs Medical Providers across the state to encourage consistent, quality medical care to child victims of physical and sexual abuse who saw close to 3,200 children last year.
$25 helps us provide one month of in-person peer support and training for CAC Advocates to expand services for at-risk families. 
$50 helps us to be able to create an informational presentation to educate the public about the important work of CACs. 
$100 helps us to provide training materials to investigative team members to build their resiliency when faced with stressful or traumatic situations.

A STORY FROM OUR AGENCY: 
Children and families impacted by child abuse deserve compassionate and high quality services, no matter what language they speak. With a growing number of children and families who speak other languages all across Nebraska, child advocacy centers and their partners have been challenged to ensure that a language barrier is not an obstacle to safety, healing, and justice for children and families.
This year, the Nebraska Alliance provided technology in three locations across the state to ensure child advocacy centers could access translators for over 250 languages, as well as services for those who are deaf or hard of hearing with the push of a button.
Access to MARTTI carts has already made a difference. A child and family impacted by possible abduction and sexual assault spoke Quiche. Instead of a complicated search for a translator or communicating in a second language, a high quality investigation occurred immediately occurred. The family was also able to receive needed services and fully understand their options.
Support for the Nebraska Alliance helps bring vital resources to responders to child abuse, and most importantly the children and families themselves. With your help, we can ensure that every child in Nebraska impacted by abuse can get what they need to find safety, healing, and justice.
CAMPAIGN CODE NUMBERS:
Campaign Code: 6830
(For campaigns at University of Nebraska-Lincoln, City of Lincoln, LES, LPS, Lancaster County, SCC and private companies.)
State of Nebraska: 708AR
ADDRESS/PHONE:
11949 Q Street
Omaha, NE 68137
402-933-7422
WEBSITE:
CONNECT WITH AGENCY: