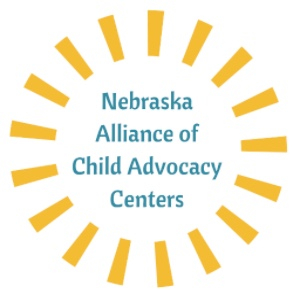 25-WORD DESCRIPTION:
The Nebraska Alliance supports the growth/sustainability of Nebraska's child advocacy centers while promoting system improvements for abused and neglected children, ultimately enhancing our statewide victim response.
 
HOW WE USE YOUR CONTRIBUTIONS:
$50.00 allows the Nebraska Alliance to provide two webinars for peer support and training for CAC Advocates to expand services for at-risk families.
$24.00 allows the Nebraska Alliance to provide a webinar peer review to CAC Medical providers to maintain consistent, quality medical care to child victims of physical and sexual abuse.
$18.00 per week helps the Nebraska Alliance provide peer review for all Nebraska CACs Forensic Interviewers who conducted close to 5,000 forensic interviews in 2017! ($936)
$1,000 enables the Nebraska Alliance to provide a training opportunity to multidisciplinary team professionals across the state about child abuse and neglect investigations and their response to child victims and their non-offending caregivers.
$175.00 per month helps the Nebraska Alliance facilitate an in-person meeting for the 22 CAC Coordinators across the state to learn effective team facilitation skills for the 1,000 multi-disciplinary team meetings they facilitate in the fight against child abuse and neglect. ($2100)

A STORY FROM OUR AGENCY: 
Nebraska Alliance of Child Advocacy Centers works with each of the seven Child Advocacy Centers across Nebraska who coordinate 111 multidisciplinary teams representing all 93 counties in Nebraska! Multidisciplinary teams (MDTs) consist of professionals from child protective services, law enforcement, prosecution, mental health, medical, advocacy and child advocacy centers. MDTs collaborate the investigation of child abuse and neglect and coordinate the intervention of services to reduce trauma to victims of child abuse. MDTs directly affect the reduction of trauma to child abuse victims, the criminal justice outcome, and improve the timeliness and access to appropriate support and services.
One way the Nebraska Alliance promotes system improvements for victims of child abuse and neglect is through protocol review. Each multidisciplinary team has a protocol that outlines their investigative response, inter-agency communication, and provision of support and services to families.
In 2017, the Nebraska Alliance worked collectively with a team of professionals to review each of the protocols for the 111 multidisciplinary teams across Nebraska. The review impacted team functioning and assessed for compliance with state statutes and national accreditation standards. The review offered Nebraska Alliance the opportunity to create consistent protocol language across the state.
 
CAMPAIGN CODE NUMBERS:
Campaign Code: 6830
(For campaigns at University of Nebraska-Lincoln, City of Lincoln, LES, LPS, Lancaster County, SCC and private companies.)
State of Nebraska: 708AQ
ADDRESS/PHONE:
11949 Q Street
Omaha, NE 68137
402-933-7422
WEBSITE:
CONNECT WITH AGENCY: