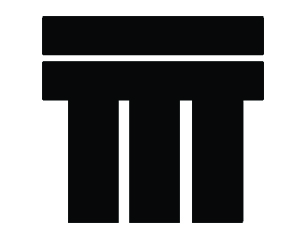 25-WORD DESCRIPTION:
The Museum of Nebraska Art (MONA) celebrates Nebraska's rich artistic history by collecting, preserving, researching, exhibiting, and interpreting art created by Nebraska artists or reflecting Nebraska history and culture.
HOW WE USE YOUR CONTRIBUTIONS:
$100 provides a Learning Day for a group of school-children. One of MONA's Art Specialists guides children through tactile and intuitive activities inspired by artworks on display in the Museum.
$250 supplies a bus to bring school-children to MONA. Our Miles to MONA program transports students to the Museum for personal encounters with art and artists from various periods of Nebraska history.
$500 covers one month of technological support for MONA's website. Over 50,000 visited mona.unk.edu last year for information on the collection and exhibitions at MONA in addition to checking on events and activities.
$750 produces one edition of MONA Showcase. Four times a year, the Museum hosts evenings of art and entertainment, featuring performing, literary, and visual artists from the area.
$1,000 supports an ARTreach exhibition at a venue in a Nebraska city or town. Averaging 23 shows a year at various locales around the region, exhibitions from MONA are seen by 28,800 annually.

A STORY FROM OUR AGENCY:
A third grade boy from a central Nebraska school toured the Museum of Nebraska Art (MONA) with his class in 2014. Afterward, MONA received an e-mail from his father, "He came home so excited about his trip to MONA that he insisted we take him and his younger brother to the Museum over the weekend. He proudly took us around the exhibits, sharing his favorite pieces and works he thought important for us to see . . ."
MONA so captured the boy's imagination that he saved his pennies to contribute to the Museum in 2014 and again in 2015. As a donor, he was included on the Museum's mailing list and received an invitation to MONA's biennial benefit event in 2016. His mother contacted MONA to see if her son could participate in some way because he really wanted to help. The Museum's Collection Coordinator was pleased for him to assist with packing and labeling of the artworks sold at the event's auction.
The now seventh grader again assisted at the Museum's 2018 biennial benefit event and continues to save his pennies to contribute to MONA through the Kearney Area Give Where You Live campaign each fall.
MONA is especially proud to have the dedicated support of this special young person!
CAMPAIGN CODE NUMBERS:
Campaign Code: 6825
(For campaigns at University of Nebraska-Lincoln, City of Lincoln, LES, LPS, Lancaster County, SCC and private companies.)
State of Nebraska: 708AN
ADDRESS/PHONE:
2401 Central Avenue
Kearney, NE 68847
308-865-8167
WEBSITE:
CONNECT WITH AGENCY: