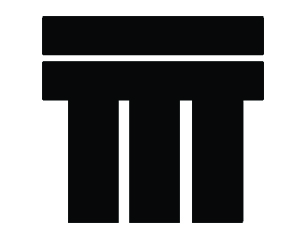 25-WORD DESCRIPTION:
The Museum of Nebraska Art (MONA) celebrates Nebraska's rich artistic history by collecting, preserving, researching, exhibiting, and interpreting art created by Nebraska artists or reflecting Nebraska history and culture.
HOW WE USE YOUR CONTRIBUTIONS:
$100 provides a Learning Day for a group of school children. One of MONA's Art Specialists guides children through tactile and intuitive activities inspired by artworks on display in the Museum.
$250 supplies a bus to bring school children to MONA for personal encounters with art and artists from various periods of Nebraska history.
$500 covers one month of technological support for MONA's website. An average 85,000 per year visit mona.unk.edu for information on the collection and exhibitions at MONA in addition to checking on events and activities.
$750 produces one edition of MONA Showcase. Five times during the winter months, the Museum hosts evenings of art and entertainment featuring performing, literary, and visual artists from the area.
$1,000 supports an ARTreach exhibition at a venue in a Nebraska city or town. Averaging 22 shows a year at various locales around the region, exhibitions from MONA are seen by 28,800 annually.

A STORY FROM OUR AGENCY:
One aspect of the Museum of Nebraska Art's mission is to engage the public with Nebraska Art. MONA volunteers visit six care homes in the Kearney-area each month to show an original artwork from the Museum's collection and share a story about the artist or method used to produce the artwork.
One such volunteer is Jerry Gronewold, a retired art teacher with Holdrege Public School District. He has faithfully visited Mount Carmel Home every month for 8 years, except for those occasions when he and his wife go out of town to visit their children or take a vacation. His is such a familiar face at Mount Carmel that the residents have taken to calling him "Mr. MONA."
Jerry catches glimpses of what the artworks evoke within residents by their reactions and comments. Several have memory problems. "Mr. MONA" sees the faces of these folks light up when a particular painting, print, or sculpture triggers a meaningful memory that they just have to tell about. One charming lady told the group (averaging 12 monthly), "I so look forward to this visit because the art always cheers me up!" One of the gentlemen regulars mentioned "I would not miss seeing the art, it makes my day!"
Thank you, Mr. MONA, for helping the Museum bring joy to many!
CAMPAIGN CODE NUMBERS:
Campaign Code: 6825
(For campaigns at University of Nebraska-Lincoln, City of Lincoln, LES, LPS, Lancaster County, SCC and private companies.)
State of Nebraska: 708AO
ADDRESS/PHONE:
2401 Central Avenue
Kearney, NE 68847
308-865-8167
WEBSITE:
CONNECT WITH AGENCY: