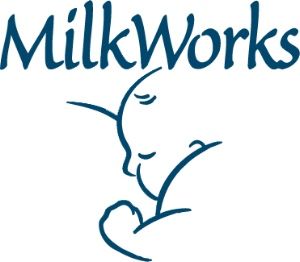 25-WORD DESCRIPTION:
MilkWorks is a comprehensive breastfeeding center with an experienced staff, dedicated to helping families breastfeed their babies.
 
HOW WE USE YOUR CONTRIBUTIONS:
$25 allows parents-to-be the chance to attend an All About Breastfeeding class.

$40 covers a bra-fitting and nursing bra for a new mom.

$60 provides a baby carrier and education on baby wearing.

$100 supports knowledgeable staff at our free baby weigh station & weekly support groups.

$150 covers a breastfeeding consultation for a family in need.

A STORY FROM OUR AGENCY:
MilkWorks strives to support families, no matter where they are in their feeding journey:
"I loved my experience at Milkworks and without it there is no way I would have been able to breastfeed my baby. They helped me pick out a breast pump when I was pregnant, helped me figure out our breastfeeding issues in 3 separate lactation consultations, and introduced me to some of my best friends through their mom talk support group. My daughter had some issues at birth and was losing weight. My Lactation Consultant worked with me and my family to help find a plan that would fit for our family. I would not have been able to breastfeed my daughter for 18 months if not for their help and dedication. I am beyond grateful for MilkWorks and the wonderful women that work there! - Jenny, Omaha Nebraska
CAMPAIGN CODE NUMBERS:
Campaign Code: 6065
(For campaigns at University of Nebraska-Lincoln, City of Lincoln, LES, LPS, Lancaster County, SCC and private companies.)
State of Nebraska: 708AL
ADDRESS/PHONE:
5930 South 58th Street, 
Suite W 
Lincoln, NE  68516
402-423-6402
WEBSITE:
CONNECT WITH AGENCY: