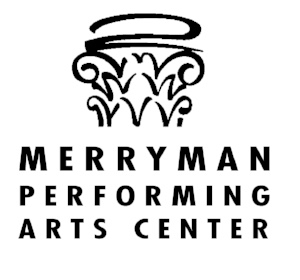 25-WORD DESCRIPTION:
The Merryman Performing Arts Center is a historic, 760 seat theater near downtown Kearney. Serving Central Nebraska, this regional theater offers exceptional, nationally touring, professional music and theatre performances. 

HOW WE USE YOUR CONTRIBUTIONS:
$25 pays for 25 students to attend a student matinee performance.

A STORY FROM OUR AGENCY:
The MPAC is the area's major presenter of regionally and national known professional artists and touring companies. Our goal is to become "an engine of creativity" for area youth and a place of enjoyment and "affirmation" for the community. The MPAC achieves these goals with selected programming and continual outreach to area underserved audiences. The educational programs serve all area school children at no cost to the students. Area schools provide transportation to and from the Merryman Performing Arts Center, as the MPAC seeks funding for programming costs for the student matinee performances.
These diverse performances not only introduce and engage young students in the arts, but they also lay the foundation to develop a lifelong appreciation of the performing arts. Nearly 4,000 students attend student matinees at the Merryman throughout the school year. Recently, nearly 700 elementary students had the opportunity to learn about modern dance. Erik Kaiel, a choreographer who is based in the Netherlands, performed an original piece based on the Windmills he saw as he drove across Nebraska. After the performance the elementary students were able to ask Mr. Kaiel questions. This opportunity helped to expand an understanding of this art form. Students were asked to write a response following the performance. One fifth grade student responded, 'I've always wanted to be a dancer, but my Mom can't afford it, so this encouraged me to dance in my house and yard more." These same students also have the opportunity throughout their school career to perform on this professional-quality stage for elementary vocal concerts, middle school musicals, and high school band and orchestra concerts.
CAMPAIGN CODE NUMBERS:
Campaign Code: 6847
(For campaigns at University of Nebraska-Lincoln, City of Lincoln, LES, LPS, Lancaster County, SCC and private companies.)
State of Nebraska: 708AJ
ADDRESS/PHONE:
225 West 22nd St
Kearney, NE 68845
308-698-8297
WEBSITE:
CONNECT WITH AGENCY: