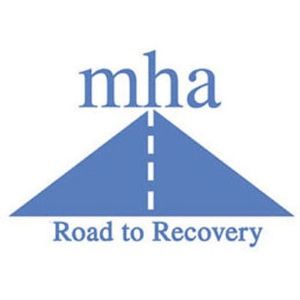 25-WORD DESCRIPTION:
MHA is a peer operated and participant driven organization serving and providing alternative programs to those who struggle with mental health and/or substance use issues.
 
HOW WE USE YOUR CONTRIBUTIONS:
$5 buys toilet paper for a participant.
$8 buys bus transportation for a day.
$17 buys a WRAP guide/workbook for an 8 week class.
$100 funds an hour session of MHA's Wellness Recovery Action Planning.
$150 buys clothing/shoes/necessities for a participant for their first ever real job.
 
A STORY FROM OUR AGENCY:
My name is Teresa. I was incarcerated from 2010 to 2019 after being convicted of accessory to murder of my husband. Over the course of a 21-year abusive relationship, my husband took everything from me. I was no longer the woman I once was. I thought that by staying by his side that things would change and get better, but they didn't.
I moved to the work release center in 2017, where I learned about Honu. I was excited to be accepted into the program when I released to Parole in 2019. I spent 6 months at Honu where I was able to get support from peers 24/7. I tried to work two jobs, but my anxiety convinced me that I couldn't. Prior to being incarcerated, I held two jobs for over 8 years each. I felt defeated.
Upon leaving Honu I decided to apply to be a volunteer. To my surprise, I was offered a full-time position. I finally feel like I have found my purpose in life. Prison taught me who I really am and what I wanted to do with my life, but Honu Home has challenged me to become a confident, stronger, more passionate person. Here, I feel capable of anything. Here, I have found my best self.
CAMPAIGN CODE NUMBERS:
Campaign Code: 6066
(For campaigns at University of Nebraska-Lincoln, City of Lincoln, LES, LPS, Lancaster County, SCC and private companies.)
State of Nebraska: 708AI
ADDRESS/PHONE:
1645 N Street
Lincoln, NE  68508
402-441-4371
WEBSITE:
CONNECT WITH AGENCY: