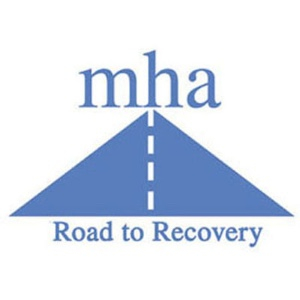 25-WORD DESCRIPTION:
MHA is a peer operated and participant driven organization serving and providing alternative programs to those who struggle with mental health and/or substance use issues.
 
HOW WE USE YOUR CONTRIBUTIONS:
$5 buys toilet paper for a participant.
$8 buys bus transportation for a day.
$17 buys a WRAP guide/workbook for an 8 week class $100 funds an hour session of MHA's Wellness Recovery Action Planning.
$150 buys clothing/shoes/necessities for a participant for their first ever real job.
A STORY FROM OUR AGENCY:
Lamont's story starts at a very young age. He has spent his entire adult life in prison for various crimes. Lamont met MHA peers while participating in WRAP (Wellness Recovery Action Plan) in restricted housing at TSCI. He kept in touch with MHA peers and upon release in November of 2018, was accepted into MHA's transitional program, Honu Home. After being incarcerated for almost 15 years, this adjustment proved to be very difficult and Lamont relapsed. He was asked to leave the Honu home, went on run, ended up at D&E for three weeks before going up before the parole board again. MHA peers went to the hearing and advocated for Lamont to try again at Honu Home. The parole board agreed and he returned to Honu. In the months that followed, Lamont gained and maintained a full-time job as a maintenance man, saved enough money to get an apartment and was eventually hired on as an MHA peer in April of 2019 to "pay it forward" and help others who are in the same situation he once was in. Lamont is now going back into the prison system to facilitate WRAP groups with other MHA peers and feels blessed to be a part of the team.
CAMPAIGN CODE NUMBERS:
Campaign Code: 6066
(For campaigns at University of Nebraska-Lincoln, City of Lincoln, LES, LPS, Lancaster County, SCC and private companies.)
State of Nebraska: 708AJ
ADDRESS/PHONE:
1645 N Street
Lincoln, NE  68508
402-441-4371
WEBSITE:
CONNECT WITH AGENCY: