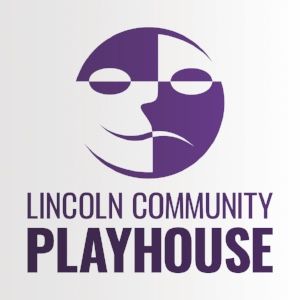 25-WORD DESCRIPTION:
Lincoln Community Playhouse positively transforms the lives of individuals and profoundly changes our community by providing the finest quality theatre experience in both process and production.
 
HOW WE USE YOUR CONTRIBUTIONS:
$4 per week sponsors an underprivileged child's summer camp registration. ($208)
$8 per week sponsors a participant of The Penguin Project. ($416)
$10 per week provides 50 books to the students who attend a Title I School Performance. ($520)

A STORY FROM OUR AGENCY:
The Penguin Project is a program in its seventh year at Lincoln Community Playhouse. It is serving youth ages 9-19 with special needs. They are paired with peer mentors to rehearse and stage a musical. The Population(s) Served are as follows: Adolescents (9-19 years); People presenting with disabilities.
A parent of a child presenting with special needs shared the below:
"We wish to heartily express our enthusiasm in support of Lincoln Community Playhouse. As parents of a child with special needs, we often have to think outside the box to find activities for our son which are appropriate to his level of development and will still allow him to build skills and self-esteem and engage in our community. The Lincoln Community Playhouse has been a godsend for our family over the past several years by sponsoring the Penguin Project, which offers our son the opportunity to perform in musical theater and allows him to play to his strengths. The Playhouse staff are amazing in their support and inclusion of so many kids with such a variety of needs. Our son has grown immensely in his ability to interact socially, as well as in his sense of self-worth, through these mentored theater productions.
Another aspect of value not to be underestimated is how the Playhouse, through programs like the Penguin Project, fosters awareness in the community. Our daughter has also participated in the Penguin Project, as a mentor supporting other kids like her brother. This has given her the opportunity to see how other families like ours work together and has given her a sense of purpose and strength. This positivity is projected and amplified through the public performances put on by the Penguin Project cast, where the special talents, courage, and accomplishments of individuals with special needs are highlighted. Attendees come away with a renewed sense of appreciation for their community and their fellow human beings, and inspiration to spread positivity. The Playhouse staff do a truly commendable job in putting the arts to work within this community-building vision. The proposed activities have a transformational potential to make the arts meaningful for so many people in our community."
CAMPAIGN CODE NUMBERS:
Campaign Code: 6295
(For campaigns at University of Nebraska-Lincoln, City of Lincoln, LES, LPS, Lancaster County, SCC and private companies.)
State of Nebraska: 708AD
ADDRESS/PHONE:
2500 South 56th Street
P.O. Box 6426
Lincoln, NE 68506 
402-489-7529
WEBSITE:
CONNECT WITH AGENCY: