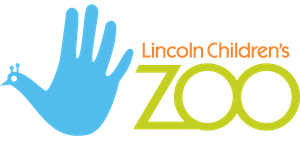 25-WORD DESCRIPTION:
Provide Lincoln families with the opportunity to learn firsthand about the natural world. Our mission is to enrich lives through firsthand interaction with living things.
HOW WE USE YOUR CONTRIBUTIONS:
$0.50 per week provides admission for two children to the Zoo. ($26)

$2 per week provides a one year membership for a low income family. ($104)

$3 per week provides fresh fruit for the spider monkeys for six weeks. ($156)

$5 per week provides a month of delicious food for red pandas. ($260)

A STORY FROM OUR AGENCY:
Children at the Zoo (CATZ) is the Lincoln Children's Zoo's largest community outreach program and an enduring symbol of community partnership. This program empowers at-risk children and their families to visit the Zoo, encouraging them to enjoy and connect to each other and the natural world around them. In 2019 the Zoo partnered with 46 local human services agencies and schools to distribute 20,000 free admission passes, as well as 1,000 family memberships for low income children and their families. The agencies that we work with serve a wide range of ethnicity, physical abilities, and ages. Tickets are made available to children and families who would normally not be able to visit the Zoo due to their financial circumstances.
The program is simple in design. Nonprofit social service agencies and Title 1 schools apply for the tickets on behalf of their low income clients and students. Once their application is received, the Zoo grants free tickets to the limit of our ability. Those nonprofits, in turn, dispense the free tickets to their clients. Children and families can use those tickets to visit the Zoo at any time during the regular season.
Through partnerships with community organizations that have identified children from low-income families, the Lincoln Children's Zoo is committed to creating opportunities for families to have firsthand experiences in the natural world, and with your help we can continue to provide this vital outreach.
CAMPAIGN CODE NUMBERS:
Campaign Code: 6190
(For campaigns at University of Nebraska-Lincoln, City of Lincoln, LES, LPS, Lancaster County, SCC and private companies.)
State of Nebraska: 708AC
ADDRESS/PHONE:
1222 South 27th Street
Lincoln, NE 68502
402-475-6741
WEBSITE:
CONNECT WITH AGENCY: