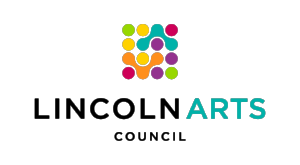 25-WORD DESCRIPTION:
Championing the arts, connecting people, changing lives through project grants, taking teaching artists to the underserved, and focusing community resources on arts accessibility.
HOW WE USE YOUR CONTRIBUTIONS: 
$42 a month for one year equals the amount of one project grant award given for arts outreach to an underserved audience in Lincoln. ($500)
$100 pays for 2.5 hours of a teaching artist's time in residency at a limited resource school in Lincoln.
$250 covers the scholarship for one first-time festival artist to show at the Lincoln Arts Festival.

A STORY FROM OUR AGENCY:
Have you ever felt so inhibited that you were afraid to apply more than one color to a paper page? John did. He had received so much criticism in his young life that he was paralyzed. When he first arrived at the Lancaster County residential detention center, the staff thought he was mute. Terese was a perfectionist. When she was presented with materials to sketch or paint, she had to have a straight edge to make shapes. She would become agitated if the lines and angles didn't look "just right."
Now imagine the transformation for John, who is rising to greet the resident artist, looking her in the eye and engaging in positive conversation. Visualize the freedom for Terese when she finally "let go," and just began looping large free-hand circles on her paper. "Look at me! I'm drawing!" It may be difficult to imagine a life without the simplest of art materials. Harder still to comprehend an environment devoid of positive reinforcement or the opportunity to experiment and create. Just know this – for some people, experiencing the arts genuinely changes their life. This is the work we get excited about. This is the work you support with a donation to the Lincoln Arts Council.
CAMPAIGN CODE NUMBERS:
Campaign Code: 6290
(For campaigns at University of Nebraska-Lincoln, City of Lincoln, LES, LPS, Lancaster County, SCC and private companies.)
State of Nebraska: 708AB
ADDRESS/PHONE:
211 North 14th St
Lincoln, NE 68508
402-434-2787
WEBSITE:
CONNECT WITH AGENCY: