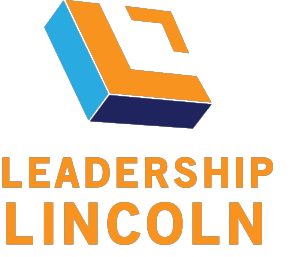 25-WORD DESCRIPTION:
We engage individuals from diverse backgrounds by providing them with the knowledge, experiences, skills, and leadership tools that prepare them to become effective community leaders.
HOW WE USE YOUR CONTRIBUTIONS:
$350 provides a full scholarship for a Youth Leadership Lincoln participant.
$500 sponsors the supplies for a seminar for one of our four programs.
$1,375 provides a half scholarship for a nonprofit participant to take part in our Fellows or Advocates program.

A STORY FROM OUR AGENCY:
Part of our outreach program is a role-play simulation for any business/agency/school/church in the community that wants to develop a greater understanding of the issues related to poverty. Leadership Lincoln alumni volunteer to facilitate the simulation and then engage in a conversation with the participants following their experience to help them see the challenges facing those in the community experiencing poverty.
Often times the participants share, "I had no idea it was this much of a struggle" and "How do you find time for your kids?". It has been and extremely impactful exercise and one that is in high demand.
CAMPAIGN CODE NUMBERS:
Campaign Code: 6455
(For campaigns at University of Nebraska-Lincoln, City of Lincoln, LES, LPS, Lancaster County, SCC and private companies.)
State of Nebraska: 708Z
ADDRESS/PHONE:
211 N 14th St
Lincoln, NE 68508
402-441-4661
WEBSITE:
CONNECT WITH AGENCY: