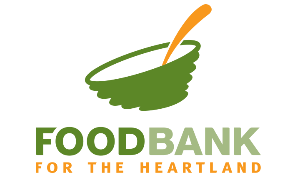 25-WORD DESCRIPTION:
Serving as a clearinghouse to distribute emergency food (fresh produce, dairy, shelf-stable, and meat) to partners in 93 counties in Nebraska and western Iowa.

HOW WE USE YOUR CONTRIBUTIONS:
$1 can provide up to 3 meals for our neighbors in need.
$4 can provide a weekend backpack of food for a child.
$11.45 can provide a 12 pack of peanut butter.
$20 can provide a 12 pack of cereal.  
$160 could provide a backpack each weekend during the school year.

A STORY FROM OUR AGENCY:
"The mobile pantry is a life saver. I come for the fresh produce. I take care of my 88-year-old mother and live on social security and disability. While my income stays the same, prices keep going up at the grocery store." -Grand Island resident.
CAMPAIGN CODE NUMBERS:
Campaign Code: 6858
(For campaigns at University of Nebraska-Lincoln, City of Lincoln, LES, LPS, Lancaster County, SCC and private companies.)
Combined Federal Campaign: 66378
State of Nebraska: 708Q
ADDRESS/PHONE:
10525 J Street
Omaha, NE 68127
402-331-1213
WEBSITE:
CONNECT WITH AGENCY: