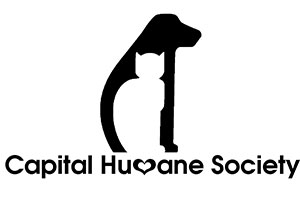 25-WORD DESCRIPTION:
To fulfill the promise of animals, Capital Humane Society shelters animals, protects animals, and teaches compassion and respect.
 
HOW WE USE YOUR CONTRIBUTIONS:
$25 vaccinates 5 shelter pets to prevent illness.
$50 tests 15 dogs for Heartworm Disease.
$100 provides microchips for 10 adoption pets.
$250 supplies a week's worth of litter for cats & kittens at the shelter.

A STORY FROM OUR AGENCY:
A little 5 week old kitten arrived at our Admissions & Assessment Center from Lincoln Animal Control after they had picked him up. The kitten, barely more than a pound, was missing his back left foot and the end of the leg was infected.
Our veterinary team cleaned the end of his leg and made him comfortable through his required holding period. No one came forward to claim him during the holding period so our veterinary team moved forward with amputating his leg just above the knee.
After surgery, Timmy moved to foster care with one of our staff members so his leg could heal. A couple of weeks later, he returned for the veterinary staff to look him over and remove the staples before he was ready for adoption. It didn't take Timmy long to find a new home, given how sweet and cute he is, and he was adopted the first day he was available for adoption!
 
CAMPAIGN CODE NUMBERS:
Campaign Code: 6270
(For campaigns at University of Nebraska-Lincoln, City of Lincoln, LES, LPS, Lancaster County, SCC and private companies.)
Combined Federal Campaign: 96546
State of Nebraska: 708L
ADDRESS/PHONE:
2320 Park Boulevard
Lincoln, NE 68502
402-441-4488
WEBSITE:
CONNECT WITH AGENCY: