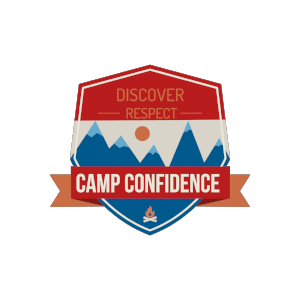 25-WORD DESCRIPTION:
Our Camp Confidence program teaches Omaha students to discover and respect the majesty of nature, the humanity of others, and the value inside themselves.
HOW WE USE YOUR CONTRIBUTIONS:
$10 per month provides healthy food to our students at camp. ($120)
$50 pays for one nature-based confidence building activity for a student.
$100 pays for transportation to our camps for a student.

A STORY FROM OUR AGENCY: 
"Camp Confidence brings together youth from the Omaha area... youth that would've never known each other otherwise and implants them in the beautiful, amazing and challenging wilderness experiences.
It very much impacted who I am today. I firmly believe that and tell people all the time. It's one of the best memories I have from my junior high years.
I was always a determined kid. If someone told me I couldn't do something, I was bound to prove them wrong. I was a happy girl and successful in many regards. Although I was a rock star student, involved in lots of extracurricular activities, had a solid family unit, and had lots of friends... I had insecurities. Even though I went to a great school, kids weren't always nice to me, some might say I was bullied. I kept it quiet. I didn't tell my parents. It was painful, so why would I want anyone else to know.
Going to Camp Confidence, and specifically being mentored by my camp director, was one of the best things that could've happened to me. It challenged me. It taught me to challenge myself, despite obstacles in my way. My mentor told me one day, "Do you know why I challenge you, It's because I know you can handle it." That really resonated with me. I always had been able to handle adversity and I realized that adversity didn't have to get me down. I was bigger than that. I'm proud to say he has been a friend ever since!"
CAMPAIGN CODE NUMBERS:
Campaign Code: 6815
(For campaigns at University of Nebraska-Lincoln, City of Lincoln, LES, LPS, Lancaster County, SCC and private companies.)
State of Nebraska: 708J
ADDRESS/PHONE:
Community Engagement Center
6001 Dodge Street, Room 122
Omaha, Nebraska 68182
402-312-2920
WEBSITE:
CONNECT WITH AGENCY: