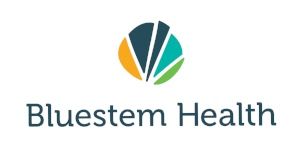 25-WORD DESCRIPTION:
To be a trusted resource for excellent medical, dental, and behavioral health services.

HOW WE USE YOUR CONTRIBUTIONS:
$10 pays for a patient to get medications.
$30 pays for a visit to see a doctor.
$100 pays for a patient to get a dental exam.

A STORY FROM OUR AGENCY:
Last year, a young mother left Honduras for Lincoln seeking political asylum. She brought her 5-year-old daughter who suffers from multiple congenital anomalies, physiological, and neurological problems to our clinic.
Her first visit found her malnourished and dehydrated. At 5 years old, she weighed 14 pounds. Our pediatrician connected the family to Children's Hospital in Omaha where a feeding tube was one of many procedures started to save her life. Following this, she required an expensive liquid diet. She was also susceptible to respiratory failure and exposure to people had to be limited.
Using clinic resources, we were able to purchase medications and nutrition. Our dietician developed a liquid diet using inexpensive, common foods. The Community Health Coordinator (CHC) completed home visits. The interpreter staff came to the home with the CHC to ensure the family understood the treatments. We connected her with public school where they helped provide several therapies. We provided transportation to important doctor's visits. These services were all provided for free. For pediatrician visits, our billing and patient support staff developed a payment plan and assisted with our charity care application. We connected them with other agencies including Legal Aid and refugee services. She grew in height and weight. None of the care provided was extraordinary. This is how Bluestem Health provides care daily.
 
CAMPAIGN CODE NUMBERS:
Campaign Code: 6260
(For campaigns at University of Nebraska-Lincoln, City of Lincoln, LES, LPS, Lancaster County, SCC and private companies.)
State of Nebraska: 708G
ADDRESS/PHONE:
2246 O St
Lincoln, NE  68510
402-476-1455
WEBSITE:
CONNECT WITH AGENCY: