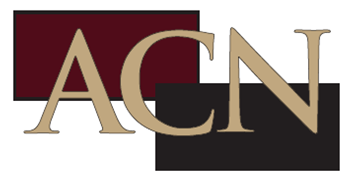 25-WORD DESCRIPTION:
Supporting people with autism and other developmental disabilities and their families through community-based programs and services. Enhancing lives by teaching residential and vocational independence.
 
HOW WE USE YOUR CONTRIBUTIONS:
50 cents per week purchases seeds and tools for ACN's raised garden, providing sensory rich activities for persons with autism and other developmental disabilities. ($26)
$40 pays for an hour of skilled job coaching, leading to competitive employment and financial independence.

A STORY FROM OUR AGENCY:
Imagine a young man, approximately 20 years old, left at an Omaha homeless shelter by a family who was simply at the end of their rope. With limited language skills, and even more limited understanding of social boundaries, this young man began to approach a variety of men, asking for affection and hugs. The shelter representatives knew the dangers that awaited a young man with obvious disabilities and few personal boundaries. They contacted ACN. Without a funding stream, without any knowledge of what would happen next, ACN said "YES" and went to the shelter to pick him up. That same day he was settled into a group home with two peers. The next day he began receiving educational services from ACN. Today, he is learning how to handle stressors, making decisions, and participating in activities at home and in the community. ACN is here for those in need, and proud that other agencies look to ACN for assistance with persons with autism and other disabilities.
CAMPAIGN CODE NUMBERS:
Campaign Code: 6075
(For campaigns at University of Nebraska-Lincoln, City of Lincoln, LES, LPS, Lancaster County, SCC and private companies.)
State of Nebraska: 708F
ADDRESS/PHONE:
9012 Q Street
Omaha, NE 68127-3549
402-315-1000
WEBSITE:
CONNECT WITH AGENCY: