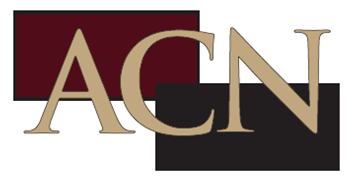 25-WORD DESCRIPTION:
Supporting people with autism and other developmental disabilities and their families through community-based programs and services. Enhancing lives by teaching residential and vocational independence.
 
HOW WE USE YOUR CONTRIBUTIONS:
$50 provides information on programs and services to more than 300 families. 
$1.50 per week purchases craft materials for an artist who experiences autism. ($78)
$60 pays for a social event with food for 25-30 people with developmental disabilities.

A STORY FROM OUR AGENCY:
One cold afternoon, ACN received a telephone call from a local homeless shelter. She said they had a young man who obviously had disabilities, and who was clearly at risk with their population, as he was asking for affection from total strangers. She said, "Can you help?" And ACN said, "Yes, we can." Immediately, ACN mobilized to send two representatives to the shelter to meet with the young man and see if he would consent to coming to ACN for shelter and safety. Meanwhile, other ACN representatives began the process of investigating the young man's background and discovered that he did not yet have authorization for funding for residential services through the Developmental Disabilities system. Conversation with his local school district revealed that the family had reached their limit and could no longer provide appropriate care for this young man. ACN responded, gathering essentials and providing safe transit to an ACN group home. ACN provided safety and warmth, food and shelter, and caring staff on a 24-hour basis. The following day, his local school district made arrangements for the young man to receive his education at ACN's transition education program.
Some months later, this young man was granted funding through the State of Nebraska Developmental Disabilities Division. But without the support of donors, ACN would not have had the resources to provide the care, support, and intensive staffing needed to help this young man find success. Today this young man is thriving with wrap around services provided by ACN.
CAMPAIGN CODE NUMBERS:
Campaign Code: 6075
(For campaigns at University of Nebraska-Lincoln, City of Lincoln, LES, LPS, Lancaster County, SCC and private companies.)
State of Nebraska: 708F
ADDRESS/PHONE:
9012 Q Street
Omaha, NE 68127-3549
402-315-1000
WEBSITE:
CONNECT WITH AGENCY: