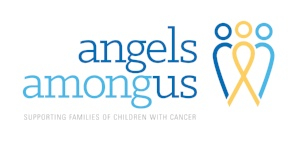 25-WORD DESCRIPTION:
Our mission is to provide financial and emotional support to families whose children are battling cancer. Any family living-in or being treated in Nebraska is eligible to apply for assistance.

HOW WE USE YOUR CONTRIBUTIONS:
$50 will pay for gas for pediatric cancer treatment.
$5 per week will assist with credit card payments ($260)
$10 per month will assist with groceries for a family who has to travel for treatment. ($120)
$25 per month will assist with car payments. ($300)
$100 a month will pay an average mortgage payment. ($1200)

A STORY FROM OUR AGENCY:
A cancer journey as told by Jackson's momma,
Jackson had just turned 5 in November of 2015, and we had been seeking answers from a GI specialist for years, because he was not growing as he should have been since birth. He began having severe headaches shortly after his birthday. Finally, in January 2016, he had an MRI done, that rocked our world! We were told he had a brain tumor. Pilocytic Astrocytoma to be exact. We had no idea what that meant, but it was the beginning of a long battle that he still fights to this day. He has been through several rounds of chemotherapy, over 20 surgeries and procedures, and too many hospital stays to count. Lots of sleepless nights full of seizures and pain, but despite all of that, he has never complained!
As his parents, we have struggled to pay the bills that pile up as a result of missed work and sick days. That is where Angels Among Us came in. We have been on the receiving end of their generosity more than once. Not only did they help monetarily, but with emotional support as well. We have connected with several families going through the same thing as us, and we no longer feel alone in this journey. Feb 7, of this year, will mark 3 years since his 1st brain surgery, which fell on Superbowl Sunday. Jackson's beloved Broncos would go on to win, and the day would be etched in our minds and hearts forever.
Jackson has been able to receive an experimental drug from St Jude's hospital, that seems to be slowing down the progression of his tumors, and he is thriving! He feels better than he has since this all began, and we are feeling hopeful once again. He still loves football more than anything, and still plans to be a punter someday. He is enjoying the 2nd grade, socializing with family and friends, and loves video games like any other 8-year old boy.
CAMPAIGN CODE NUMBERS:
Campaign Code: 6848
(For campaigns at University of Nebraska-Lincoln, City of Lincoln, LES, LPS, Lancaster County, SCC and private companies.)
State of Nebraska: 708B
ADDRESS/PHONE:
3858 JONES STREET, Suite A
Omaha, NE 68105
402-934-0999
WEBSITE:
CONNECT WITH AGENCY: