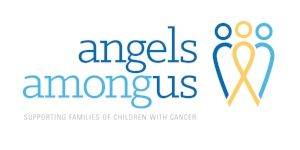 25-WORD DESCRIPTION:
Angels Among Us provides financial and emotional support to families living in or being treated in Nebraska for pediatric cancer.

HOW WE USE YOUR CONTRIBUTIONS:
$5 a month will pay an average cell phone bill. ($60)
$10 a month will pay an average utility bill. ($120)
$20 per month help with car payments. ($240)
$50 a month will pay an average rent or mortgage payment. ($600)

A STORY FROM OUR AGENCY:
Angels Among Us has assisted 115 families this past year, a record. One of those families is a family we have assisted four times. The families son was diagnosed with Leukemia five years ago and has suffered two relapses since that point. Angels Among Us was able to step in and pay the families mortgage so that they could focus on getting their child well.
While the family is still in the battle, we will continue to walk alongside this family for as long as the treatment plan requires. They can be assured that no one on this journey needs to walk alone and that Angels Among Us will provide this assistance for as long as it is needed.
CAMPAIGN CODE NUMBERS:
Campaign Code: 6848
(For campaigns at University of Nebraska-Lincoln, City of Lincoln, LES, LPS, Lancaster County, SCC and private companies.)
State of Nebraska: 
ADDRESS/PHONE:
3858 Jones Street, Suite A
Omaha, NE 68105
402-934-0999
WEBSITE:
CONNECT WITH AGENCY: