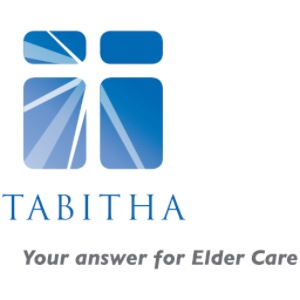 25-WORD DESCRIPTION:
Focused on enhancing the dignity, independence and well-being of older adults regardless of a person's financial limitations, the Tabitha Elder Care Continuum supports them on every stage of the aging journey.

HOW WE USE YOUR CONTRIBUTIONS:
$6 will provide a hot, nutritious meal to a member of our community in need.
$30 will provide (5) five days worth of meals to someone who's unable to afford their meals.
$60 will provide (10) ten meals to a neighbor who is recovering from a recent hospitalization.
$180 will provide one month's worth of meals to an individual trying to remain independent at home.
$540 will provide three month's worth of meals for a widow who's just lost her companion.
$2100 will provide an entire year's worth of meals to someone who's experiencing a life-threatening illness.

A STORY FROM OUR AGENCY:
Gerald is a strong, independent man who is struggling to remain in his home. He lost his wife after 68 years of marriage and now faces his own battle with cancer. After several months of receiving Tabitha Meals on Wheels, Gerald called to cancel his meals, saying he no longer needed them.
A few weeks later, Gerald called Susie, the Tabitha Meals on Wheels coordinator to request just one meal for the week. As Susie talked to Gerald, she discovered he was losing weight and feeling ill. In tears, Gerald told Susie he had stopped the meals because he could not afford to pay the $5.75 daily cost of the meal.
Through the support of Tabitha's generous donors like YOU, Susie was able to tell Gerald we could continue providing for his needs and help him through this difficult time.
Gerald now receives a hot, nutritious meal delivered to him each day by the hands of a loving volunteer. The meals allow him to keep up his strength, and the volunteer offers him a friendly smile and daily check-in to ensure he's safe. It's because of supporters like YOU that Tabitha is able to make it possible for Gerald and hundreds more like him throughout our community.
CAMPAIGN CODE NUMBERS:
Campaign Code: 6840
(For campaigns at University of Nebraska-Lincoln, City of Lincoln, LES, LPS, Lancaster County, SCC and private companies.)
State of Nebraska: 708BJ
ADDRESS/PHONE:
4720 Randolph St
Lincoln, NE 68512
402-486-8509
WEBSITE:
CONNECT WITH AGENCY: