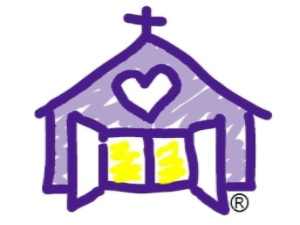 25-WORD DESCRIPTION:
Open Door Mission offers safe shelter, hot nutritious meals, preventive measures and life-changing programs to the hungry and homeless in Nebraska and Iowa.

HOW WE USE YOUR CONTRIBUTIONS:
$2.15 provides a hot, nutritious meal for an individual in need.
$83.33 sponsors a homeless veteran for 1 month.
$88 provides a homeless mother and her 2 children for 1 night of safe shelter. 

A STORY FROM OUR AGENCY:
Mark had a rough childhood, growing up. At age 12, Mark bent to peer pressure and began drinking and smoking marijuana.
This addiction grew to include meth, and Mark found himself in and out of prison. "I became so depressed, and just gave up on life," he said. "That's when I first began to experience homelessness."
With nowhere to go, Mark began living on the streets in a tent city by the river. He and five other people lived in makeshift shelters pieced together with items from dumpsters. Mark's "home" was made out of pallets and nails. Years passed, each with bitterly cold winters, but Mark continued to feed his addictions.
"The coldest I remember it being was -15°," Mark said. You just layer up with what you have, and run for town first thing in the morning. The only way to sleep is to drink until you pass out."
He heard about Open Door Mission and decided to seek shelter there this past October. After encouragement from the Men's Director, Mark joined the New Life Recovery Program, and his life has been changed ever since. "Sleeping outside in the cold, I had to worry a lot about survival," Mark said. "I don't have the worries no more. I'm warm, I have clothes, I have food, and I'm working towards bettering myself. I have goals."
CAMPAIGN CODE NUMBERS:
Campaign Code: 6465
(Includes City of Lincoln, LES, LPS, Lancaster County, SCC and private companies)
Combined Federal Campaign: 73234
State of Nebraska: 708BB
ADDRESS/PHONE:
2828 North 23rd Street East
Omaha, NE 68110
402-422-1111
WEBSITE:
CONNECT WITH AGENCY: