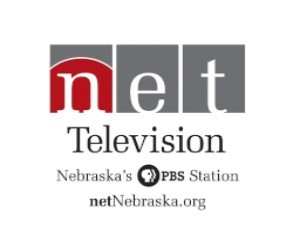 25-WORD DESCRIPTION:
Enriching lives, engaging minds and connecting Nebraskans through music, news, information, entertainment and commentary from around the state, nation and globe. Nebraska's PBS Station.
HOW WE USE YOUR CONTRIBUTIONS: 

Contributions support NET Foundation for Television's programming. 
A STORY FROM OUR AGENCY:
40 Years Supporting NET
Since 1976, Frank and Betty Balderson have been members of NET. Their 40 years of support has helped to sustain outstanding programs that benefit all Nebraskans. Through the years, they have enjoyed watching Sesame Street with their children and grandchildren and have always looked forward to Ken Burns documentaries. Their other favorites include the high school and collegiate sporting events that NET carries live, as well as musical and holiday programs like Mannheim Steamroller concerts.
Why is NET a priority? "We value NET because they cover Nebraska issues and events including ag news and information from the Unicameral," Frank said. Programs from Masterpiece Classic like Downton Abbey and science programs from NOVA have also provided hours of entertainment and education, Betty added.
Before moving to Scottsbluff 19 years ago, the Baldersons raised their family in Alliance, where Frank practiced law. Still active throughout the Panhandle, they attend many local events. And, Betty wouldn't miss her "Betty Club" activities that include 25 other women in the area named "Betty."
CAMPAIGN CODE NUMBERS:
Campaign Code: 6210
(For campaigns at University of Nebraska-Lincoln, City of Lincoln, LES, LPS, Lancaster County, SCC and private companies.)
Combined Federal Campaign: 75682
State of Nebraska: 708AY
ADDRESS/PHONE:
1800 North 33rd Street
Lincoln, NE 68503
800-634-6788
WEBSITE:
CONNECT WITH AGENCY: