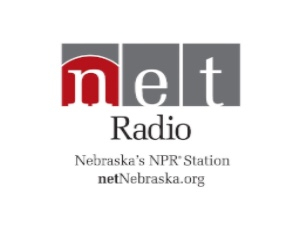 25-WORD DESCRIPTION:
Enriching lives, engaging minds and connecting Nebraskans through music, news, information, entertainment and commentary from around the state, nation and globe. Nebraska's NPR Station.
HOW WE USE YOUR CONTRIBUTIONS:
$80 pays for 1 "Fresh Air" show
$120 pays for 1 episode of "On Being"
$240 buys about 16 CDs for the NET Radio music library
$365 ($1 per day) pays for 1 week of "A Prairie Home Companion"
$500 pays for 1 day of "Morning Edition" & "All Things Considered"

A STORY FROM OUR AGENCY:
Members Recommend NET "Experiences"
Longtime NET members Laurel Van Ham and Tom Pappas of Lincoln recently welcomed us into their lovely home surrounded by trees, gardens and a bee hotel. Tom is a master gardener and built a bee hotel for solitary bee species looking for individual nests.
Laurel is passionate about the environment, too, and is active in the local chapter of the Citizens Climate Lobby. They also share their love of public radio and television as Tom turns on NET Radio first thing in the morning and they think twice before going out on Sunday evenings. "We don't want to miss "Masterpiece"," Laurel said. Tom and Laurel are self-described "experience junkies" and make a point to be in the live audience of shows they love. There was a trip to Chicago to see the NPR news quiz show "Wait Wait…Don't Tell Me!", and when NET brought "A Prairie Home Companion" with former host Garrison Keillor to Lincoln in 2013, they were there for the rehearsal and the show.
"We've also enjoyed the receptions NET hosts for members, like the "Downton Abbey" previews and the special event with "PBS NewsHour" commentator David Brooks," Laurel added.
CAMPAIGN CODE NUMBERS:
Campaign Code: 6220
(For campaigns at University of Nebraska-Lincoln, City of Lincoln, LES, LPS, Lancaster County, SCC and private companies.)
Combined Federal Campaign: 54488
State of Nebraska: 708AX
ADDRESS/PHONE:
1800 North 33rd Street
Lincoln, NE 68503
800-643-6788
WEBSITE:
CONNECT WITH AGENCY: