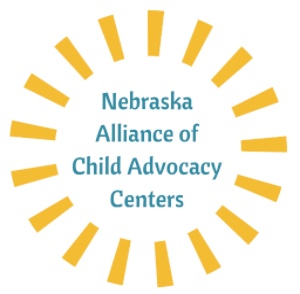 25-WORD DESCRIPTION:
The Nebraska Alliance supports the growth/sustainability of Nebraska's child advocacy centers while promoting system improvements for abused and neglected children, ultimately enhancing our state-wide victim response.
HOW WE USE YOUR CONTRIBUTIONS:
$9 per week enables the Nebraska Alliance to provide a national speaker for professionals conducting investigations to learn about emerging topics affecting at-risk Nebraska families. ($468)
$22 per week helps the Nebraska Alliance provide peer review for all Nebraska CACs for 5,000+ children to have quality forensic interview services. ($114)
$20 per month helps Nebraska Alliance Coordinators travel to communities to work with the Child Advocacy Centers in the fight against child abuse and neglect. ($240)
$24 per month provides staff video-conferencing at all Nebraska CACs to help maintain the same excellent quality of care for children and families. ($288)
$25 per month helps support the Nebraska Alliance training for CAC staff around Nebraska to expand services for at-risk families. ($300)
$50 pays for Nebraska Alliance staff to create an informational presentation for the public on policy supporting CACs.

A STORY FROM OUR AGENCY: 
The Nebraska Alliance of Child Advocacy Centers supports its members, Nebraska's seven nationally accredited Child Advocacy Centers (CACs) that provide forensic interviews, medical exams and support to child victims and their families during child abuse investigations. The Nebraska Alliance's vision is to ensure that every child receives the same high-quality of services within every Nebraska county. The Nebraska Alliance gathers data about the served, under-served and un-served areas in Nebraska to address the ongoing establishment and sustainability of CACs. Even though all of our 93 counties are assigned to a CAC, in 2014, we found that in some areas of the state, a family has to drive 2-4 hours to the Center. A law enforcement officer could be taken away from their duties for an entire day to drive to a distant Center to participate in the coordinated investigative response.
At that time, even though 5100 children were served by the CACs, 30-40% of children who should have been seen simply did not have access. The Nebraska Alliance utilized these results to demonstrate the need to expand CAC services into the rural communities and funding was secured for the startup costs for four new rural CAC satellite offices, ongoing operations for the five established rural CAC satellite offices, and a statewide outreach coordinator to provide technical assistance support.
CAMPAIGN CODE NUMBERS:
Campaign Code: 6830
(For campaigns at University of Nebraska-Lincoln, City of Lincoln, LES, LPS, Lancaster County, SCC and private companies.)
State of Nebraska: 708AM
ADDRESS/PHONE:
11949 Q Street
Omaha, NE 68137
402-933-7422
WEBSITE:
CONNECT WITH AGENCY: