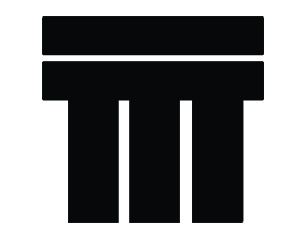 25-WORD DESCRIPTION:
The Museum of Nebraska Art (MONA) celebrates Nebraska's rich artistic history by collecting, preserving, researching, exhibiting, and interpreting art created by Nebraska artists or reflecting Nebraska history and culture.
HOW WE USE YOUR CONTRIBUTIONS:
$100 provides a Learning Day for a group of school-children. One of MONA's Art Specialists guides children through tactile and intuitive activities inspired by artworks on display in the Museum.
$250 supplies a bus to bring school-children to MONA. Our Miles to MONA program transports students to the Museum for personal encounters with art and artists from various periods of Nebraska history.
$500 covers one month of technological support for MONA's website. Over 50,000 visited mona.unk.edu last year for information on the collection and exhibitions at MONA in addition to checking on events and activities.
$750 produces one edition of MONA Showcase. Four times a year, the Museum hosts evenings of art and entertainment, featuring performing, literary, and visual artists from the area.
$1,000 supports an ARTreach exhibition at a venue in a Nebraska city or town. Averaging 23 shows a year at various locales around the region, exhibitions from MONA are seen by 28,800 annually.

A STORY FROM OUR AGENCY:
Designated as the official art collection of Nebraska by the Unicameral in 1979, MONA's mission includes making the art of Nebraska accessible to all the state's residents. In 1980, Gary Zaruba and Larry Peterson, two of MONA's Founders, began taking artworks to a few communities in Nebraska to provide opportunities for people to view original art. There is nothing that compares to experiencing works of art firsthand, and these two professors with then the Kearney State College Art Department wanted to share that direct, transformational experience with other Nebraskans.
ARTreach has evolved from these periodic exhibitions to an annual average of 22 shows reaching an estimated 28,000 visitors. Communities hosting one or more ARTreach shows in the past few years include Ansley, Chadron, Falls City, Grand Island, Grant, McCook, Nebraska City, North Platte, Ogallala, and Omaha.
Comments from venues underscore the value of the ARTreach experience for communities across Nebraska:
"We have received such an overwhelming positive response to the exhibit" that we are extending our hours next week to accommodate this popular show. (Rick Johnson, McCook Community College Art Instructor, McCook Daily Gazette, 1/18/2013)
". . . [this exhibition] is further evidence of how beneficial Gallery 1516's partnership with MONA is and will be in the years to come." [David Thompson, Art Critic, The Reader of Omaha, 5/11/2016]
"The Friends of the Gallery is pleased to be hosting an exhibit of this caliber. . . we hope to bring more quality exhibits to western Nebraska." (Kathy Zeller, Curator, Petrified Wood & Art Gallery, Keith County News, 4/22/2015)
CAMPAIGN CODE NUMBERS:
Campaign Code: 6825
(For campaigns at University of Nebraska-Lincoln, City of Lincoln, LES, LPS, Lancaster County, SCC and private companies.)
State of Nebraska: 708AJ
ADDRESS/PHONE:
2401 Central Avenue
Kearney, NE 68847
308-865-8559
WEBSITE:
CONNECT WITH AGENCY: