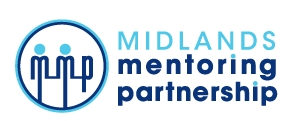 25-WORD DESCRIPTION:
Midlands Mentoring Partnership is a collective impact organization that is focused on improving the quality and quantity of mentoring programs.
HOW WE USE YOUR CONTRIBUTIONS:
$45 covers the cost of one high-quality background check for prospective mentors (we spend $45,000 per year on background checks).
$75 covers the registration cost for one mentor to attend our annual mentoring summit at no cost.
$250 provides 1 free training opportunity for 20 staff members from our partner agencies.
$1,500 sends one of our professionals to a national mentoring conference.

A STORY FROM OUR AGENCY:
The true power of mentoring can best be articulated through the nomination submitted for the 2014 Mentor of the Year, which is an award MMP gives out annually. Here is how mentee Peggy feels about her mentor, Dakotah:
I've been through a lot in my life. When I was 12 and went to jail, the only person who wrote to me was my mom and my mentor, Dakotah. When I got out, Dakotah was still there. She didn't have to stay with me but did. She has NEVER given up on me because a lot of people have and I don't blame them. When you have someone who cares and loves for you like she does, you start having hope. She's helped me understand things I never could and helped me onto my feet again when I couldn't myself.
CAMPAIGN CODE NUMBERS:
Campaign Code: 6460
(For campaigns at University of Nebraska-Lincoln, City of Lincoln, LES, LPS, Lancaster County, SCC and private companies.)
State of Nebraska: 708AG
ADDRESS/PHONE:
115 South 49th Avenue
Omaha, NE 68132
402-715-4149
WEBSITE:
CONNECT WITH AGENCY: