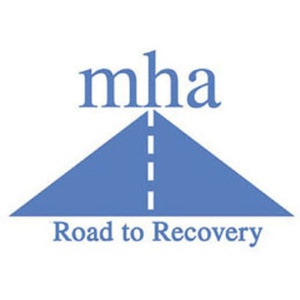 25-WORD DESCRIPTION:
The Mental Health Association of Nebraska exists to promote wellness and recovery by providing peer support, informed choice, advocating, and providing HOPE
HOW WE USE YOUR CONTRIBUTIONS:
$5 provides a Wellness Recovery Action Plan (WRAP) Workbook for a participant.
$7 pays for a package of toilet paper at the peer run respite houses.
$20 underwrites food handlers permit.
$30 will pay for a pair of work boots for someone trying to go back to work.
$100 buys a bike for someone to get to work or appointments.
$425 covers the deposit on an apartment.
$1300 pays for 2 facilitators and materials to provide an 8-week WRAP Support Group to youth or individuals recently released from the Department of Corrections.

A STORY FROM OUR AGENCY:
The Mental Health Association of Nebraska (MHA-NE), incorporated in 2001, is a completely peer operated organization. Our board of directors is 51% or more people with lived experience, as stated in our by-laws, and every staff member/volunteer is a person living with mental health issues, substance use, and/or trauma. MHA-NE currently employees 29 Peer Specialist; 23 are full time employees. Many of us lived in mental health hospitals or were incarcerated for years but 8 of the peers have worked their way off of Social security benefits, many have got married, bought cars and houses and live a life many thought was not possible. All of us support each other and the people we serve. Working at MHA-NE is a part of our recovery but behavioral health issues, trauma and all that we live with is still part of our lives. We strongly believe in personal responsibility, informed choice, the dignity of risk and HOPE.
We are the evidence that no matter what happened to you or what you live with, Recovery is possible. Recovery looks different for everyone but with support, trust, opportunity and Hope the people we serve can find their purpose and feel a part of the community again.
CAMPAIGN CODE NUMBERS:
Campaign Code: 6066
(For campaigns at University of Nebraska-Lincoln, City of Lincoln, LES, LPS, Lancaster County, SCC and private companies.)
State of Nebraska: 708AE
ADDRESS/PHONE:
1645 N Street
Lincoln, NE  68508
402-441-4382
WEBSITE:
CONNECT WITH AGENCY: