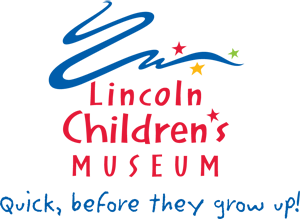 25-WORD DESCRIPTION:
The Lincoln Children's Museum invites children to create, discover and learn through the power of play.
HOW WE USE YOUR CONTRIBUTIONS:
$50 pays for one month's supply of hand sanitizer.
$87 pays for a membership for a low-income family.
$100 pays for one week of exhibit maintenance costs.
$250 pays for a month of costumes in our dress up area.

A STORY FROM OUR AGENCY:
Lincoln Children's Museum has been impacting the lives of children and families in the Lincoln community for 27 years. From the children who met their first and best friends while playing in our building, or the parents who found the community they needed while watching their children play, the Museum is an essential community resource for all families in Lincoln. The Museum also strives to serve all families, regardless of race, age, socio-economic status or other designation, and does so through many programs throughout each year. Our Have a Heart membership program specifically serves low-income families by providing subsidized memberships for them at just $15 a year. This allows these families to attend the Museum as often as they like in a 12 month period for the low price of less than admission for two people. The Museum also has our Shining Star program which is made specifically for families with children who have immune-deficiency disorders and cannot normally visit the Museum due to the risk of infection. This event is held multiple times during the year and involves an intense cleaning and disinfecting of all items in the Museum, followed by a free event open only to those families with children who have immune issues. This allows them to play at the Museum without the fear of getting sick, and oftentimes it is the only time these children are able to play in such a way.
The Museum also partners with many organizations in Lincoln including the Autism Family Network, Down's Syndrome Association, CEDARS Foster Care, Mourning Hope Grief Center and more to assure that all children are able to have a safe and comfortable experience at the Museum no matter their circumstances.
CAMPAIGN CODE NUMBERS:
Campaign Code: 6330
(For campaigns at University of Nebraska-Lincoln, City of Lincoln, LES, LPS, Lancaster County, SCC and private companies.)
State of Nebraska: 708X
ADDRESS/PHONE:
1420 P Street 
Lincoln, NE 68508
402-477-4000
WEBSITE:
CONNECT WITH AGENCY: