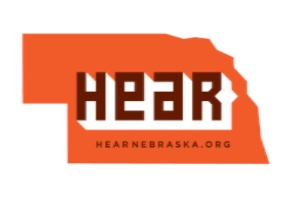 25-WORD DESCRIPTION:
Hear Nebraska meaningfully connects and engages fans, artists and communities through music journalism, education and events.
HOW WE USE YOUR CONTRIBUTIONS:
$500 pays for a workshop for local musicians, teaching critical skills in band management, tour booking, audio production and social media promotion.
$100 produces one compelling, video feature story on a Nebraska music industry/community subject.
$50 produces one written feature story on a Nebraska artist.
$10 per month keeps the site running and the story mill churning. ($120)

A STORY FROM OUR AGENCY:
When you mention Nebraska to people outside the state, what do they say? Does the response support the narrative that Nebraska is flat, boring, corny, old, backwards, nowhere?
The Nebraska we see is full of life, energy, creativity and passion. It's full of hard-working people who want to close their eyes sometimes and connect with something greater than themselves. But what really gets us excited is the creative energy in this state. It's the ability to surround oneself with brewers and chefs, developers and designers, songwriters and poets, farmers and carpenters who are all driven to create something original, something uniquely them. Here, people have to do it themselves. DIY is in this state's DNA.
That's what makes Hear Nebraska so crucial. Our people tell vivid stories about these people and disseminate them to the world. While 60% of our site's audience comes from Nebraska, 40% comes from outside the state. And 7% comes from outside the country.
We produce events that bring together people across disciplines, races, ages and sexes to experience something new and always something surprising. And we have our finger on the pulse of the young people deciding whether they should make a life somewhere else, or stay and make that life here.
CAMPAIGN CODE NUMBERS:
Campaign Code: 6435
(For campaigns at University of Nebraska-Lincoln, City of Lincoln, LES, LPS, Lancaster County, SCC and private companies.)
State of Nebraska: 708P
ADDRESS/PHONE:
725 N 14th St
Omaha, NE 68102
402-216-1354
WEBSITE:
CONNECT WITH AGENCY: