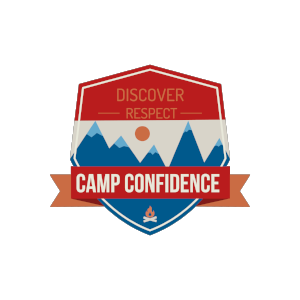 25-WORD DESCRIPTION:
Camp Confidence is a one-year nature-based experiential and service learning program to give all students the tools they need to succeed in all facets of life.
HOW WE USE YOUR CONTRIBUTIONS:
$75 pays for a student to go horseback riding or whitewater rafting in Wyoming every summer.
$30 covers a student's lunch at all our weekend activities for a year.
$10 a month pays for transportation for a student for an entire year. ($120)

A STORY FROM OUR AGENCY: 
Tim is a refugee who was recently adopted by a Nebraska family. Through Camp Confidence, Tim was able to connect with new friends across his community and discover the beauty of nature by mountain hiking, whitewater rafting and horseback riding. Tim was new to Omaha with a new family. He was shy and overwhelmed. But out at Camp Confidence, Tim found the time to discover and respect himself, nature and his community. He participated in our many service-learning projects and quickly found the confidence to express himself and get more involved. Now he is talkative, enthusiastic and an avid learner. He is more involved in his school and playing sports with friends. Because of your support, Tim is more confidence to overcome any obstacle in life!
CAMPAIGN CODE NUMBERS:
Campaign Code: 6815
(For campaigns at University of Nebraska-Lincoln, City of Lincoln, LES, LPS, Lancaster County, SCC and private companies.)
State of Nebraska: 708H
ADDRESS/PHONE:
Community Engagement Center
6001 Dodge Street, Room 122
Omaha, Nebraska 68182
402-312-2920
WEBSITE:
CONNECT WITH AGENCY: