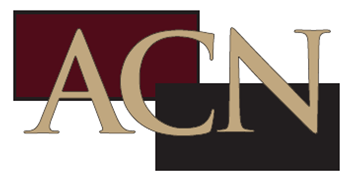 25-WORD DESCRIPTION:
Supporting people with autism and other developmental disabilities and their families through person-centered programs and services. Enhancing lives by creating employment opportunities and teaching independent living skills.
HOW WE USE YOUR CONTRIBUTIONS:
$10 per month provides sturdy kitchen chairs in a group home, or a grill for the backyard patio. ($120)
$1 per week provides a holiday gift for an individual without family. ($52)
$3 per week provides cash register training and customer service experience at ACN's The Art Garden gift boutique. ($156)

A STORY FROM OUR AGENCY:
"Joe" came to ACN after residing for several years in a group home operated by another agency. Others thought his behavioral issues and intellectual disability precluded any independence.
However, ACN offered "Joe" the opportunity to live with an Extended Family Home, with the stated expectation that the placement would last approximately one year. During his year living with a couple trained by ACN in positive behavioral supports, "Joe" was supported in learning the skills necessary for independent living. After one year, "Joe" moved into his own apartment, where he receives intermittent staff supports, 3-4 times each week for a few hours at a time.
"Joe" has developed many strengths, such as administering his own medications, cooking, managing public transportation, using email and telephone, and often can identify when he needs help in making an important decision and to whom he can reach out for such help.
"Joe" states he is very happy with his life and his new home. "Joe" has family in various parts of the United States and travels regularly. ACN supports him in purchasing airline gift cards, and assisting in planning the logistics of each trip.
"Joe" comes to the ACN offices to pay his bills and write out his checks, moving toward ever greater financial independence. He is able to describe what each check is for, and his assessment of whether the expense is reasonable or not. He also determines (through a computer-assisted budgeting program) how much he can allocate for discretionary spending and what he plans to do with that spending money. ACN supports "Joe" in whatever spending he'd like to do, never forgetting that it is HIS money.
"Joe" is his own guardian and determines the course of his own life. ACN works to ensure that all people have value, all people contribute, all people participate in our society.
CAMPAIGN CODE NUMBERS:
Campaign Code: 6075
(For campaigns at University of Nebraska-Lincoln, City of Lincoln, LES, LPS, Lancaster County, SCC and private companies.)
State of Nebraska: 708E
ADDRESS/PHONE:
9012 Q Street
Omaha, NE 68127-3549
402-315-1000
WEBSITE:
CONNECT WITH AGENCY: