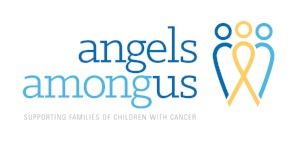 25-WORD DESCRIPTION:
Angels Among Us provides emotional and financial support to families whose children are battling cancer. Any family living in or being treated in Nebraska is eligible to apply.

HOW WE USE YOUR CONTRIBUTIONS:
$10 per month will pay a utility bill. ($120)
$18 per month for one year will pay a car bill. ($216)
$25 a month will pay a mortgage payment. ($300)
$100 a month will support a family for two months. ($1200)

A STORY FROM OUR AGENCY:
"My name is Maria. My son, Joey, was diagnosed with leukemia when he was 2 years old. I was very scared to take him to the hospital by myself, I would ask my husband, to come with me every time for the first months of treatment. Thankfully our social worker referred our family to Angels Among Us for financial help with utilities and rent. Angels Among Us helped us a lot. We did not have to worry about paying the utilities while Joey was getting the intensive part of his treatment plan in 2011. We could just focus on helping and caring for him. Joey had a secondary cancer in 2016 and a relapse of the leukemia in 2017. Angels Among Us stepped in and helped us again. It has been a long fight. Angels Among Us has been with us and has made a big difference in our journey. They have allowed us to focus on Joey and our daughter, Kate. I don't have the words to describe how much their support means to us. The staff of Angels Among Us have been very good to us. My family and I will never forget their support. Our gratitude to them is infinite." 
Maria, Joe, Joey and Kate
CAMPAIGN CODE NUMBERS:
Campaign Code: 6848
(For campaigns at University of Nebraska-Lincoln, City of Lincoln, LES, LPS, Lancaster County, SCC and private companies.)
State of Nebraska: 708B
ADDRESS/PHONE:
3516 North 163rd Plaza, Suite 3
Omaha, NE 68116
402-934-0999
WEBSITE:
CONNECT WITH AGENCY: