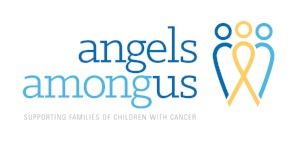 25-WORD DESCRIPTION:
Angels Among Us provides financial support for families who living-in or are being treated in Nebraska for pediatric cancer.

HOW WE USE YOUR CONTRIBUTIONS:
$10 per month will provide for one month's worth of electricity for a family.
$25 per month will provide for a car payment for a family.
$50 per month will help pay rent for a family.
$100 per month will help pay a mortgage for one month for a family.
$250 per month will support an entire family for six months.

A STORY FROM OUR AGENCY:
A young family from Council Bluffs, Iowa came to Angels Among Us for financial assistance with their mortgage. Their son was diagnosed with ALL Leukemia and was facing a three and a half year cancer treatment schedule. Because of this diagnosis, his mother had to quit her job as a teacher to care full time for her son, taking him to and from Omaha for treatment. This meant that the family faced a decrease in over half their total income. This created an immediate financial crisis for the family.
They did their best to make ends meet as long as they could but then fell behind in their mortgage payments. They sought the assistance of the social work office at Children's Hospital and Medical Center where their child was being treated. After filling out an application and subsequent approval, Angels Among Us was able to step in and provide $500 each month for a year so that the family could stay in their home. Their son is now Leukemia free and the family is on their way to a financially stable future thanks to our support.
CAMPAIGN CODE NUMBERS:
Campaign Code: 6848
(For campaigns at University of Nebraska-Lincoln, City of Lincoln, LES, LPS, Lancaster County, SCC and private companies.)
State of Nebraska: 708B
ADDRESS/PHONE:
3516 North 163rd Plaza, Suite 3
Omaha, NE 68116
402-934-0999
WEBSITE:
CONNECT WITH AGENCY: